About Us
At Titan Logix, we're here to accelerate your business forward. Since 1979, we've created data management technology that helps industries across North America thrive.
About Us
We're transforming trucking
As a determined team of developers, engineers, and support staff, we create revolutionary tracking systems.
We believe the old ways of truck monitoring are unsafe and inefficient, costing companies untold amounts in accidents, injuries, and expenses. That's why we're reinventing fleet operations—so you can pave new paths to success.
As your data technology partner, we solve some of the transportation industry's most complex problems. So, say goodbye to human error. Our solutions are designed to increase your productivity and safety while decreasing your costs and environmental impacts.
We bring accuracy to your fleet operations, which translates to more money to your bottom line.
Why Titan Logix
With the right technology, your drivers can come home safe and sound to their families and loved ones, each and every day. Our data arms you with powerful insights to boost your efficiency, safety, and profitability.

It's time to reimagine fleet operations
Consider the impact of a minor spill from your trucks. One incident may cost you hundreds of thousands of dollars in recovery.
Our data creates a more reliable, safe, and secure workflow process. You can reduce the risk of incidents at a fraction of the potential cost of a spill.
Introducing the Smart Truck
You've heard of smart home technology. But, how about a Smart Truck?
From one piece of technology, you can harness insights about your entire fleet.
Manage your drivers and trucks, anywhere, anytime. With our intuitive software and rugged Titan hardware, you can maintain a 360-degree view of your fleet operations. That's the power of our Smart Truck Systems.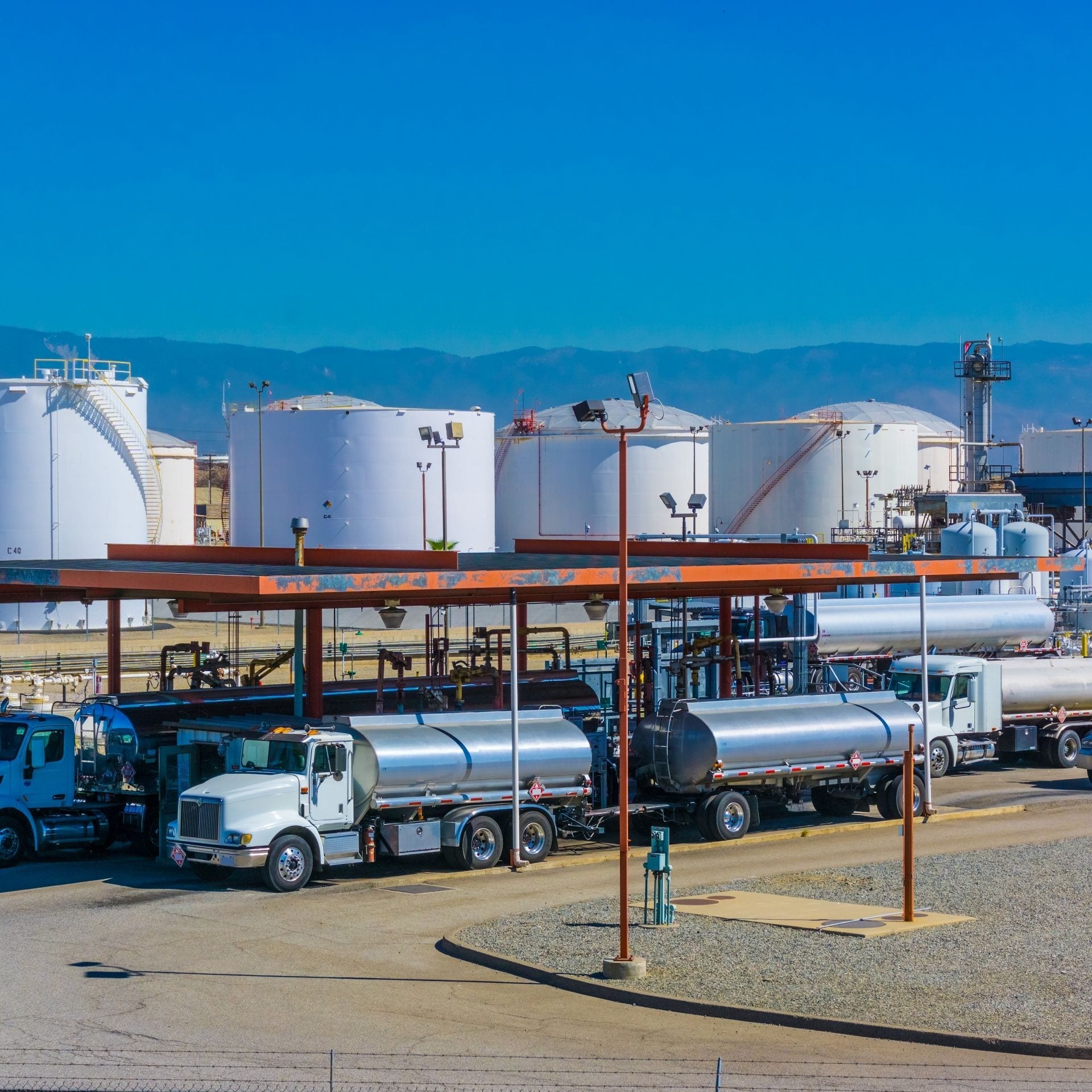 OUR VALUES
Our values speak to the culture we create. We love what we do, and it shows in the remarkable technology we design. We're on a mission to bring secure, accurate, and reliable data to you.
Curiosity
We encourage our team members to engage their curiosity, to experience new things, to discover. The greatest of discoveries and inventions come from curiosity.
Innovation
Those that innovate, find solutions. We promote a can-do attitude. We look for this in all stakeholders, staff, partners, customers, and suppliers.
Collaboration
Collaboration is how we solve complex problems. Those who have the spirit of teamwork are those we want to work with. We are greater than the sum of our parts. Through collaboration, we create solutions.
Ownership
Failure is what makes us better. We own our failures, then celebrate the successes that rise from them.
Our History
Over the past 40 years, our disruptive technology has transformed us into an industry leader that evolves how businesses transport their goods.
1979
Incorporated as Marilyn Gold Mines Inc.; Victoria, BC
1980
Changed name to Titan Resources Ltd.
1987
Changed name to Golden Titan Resources Ltd.
1989
Amalgamated with Dynamic Endeavors Inc and became Titan Pacific Resources. Traded on VSE under symbol TPZ.
1993
Acquisition of Grimes Manufacturing - level measurement and control products; Lampman, SK
1994
Acquisition of Resource Tank Gauge - mechanical level gauges; Edmonton, AB
Acquisition of Photonic Gauge Systems - fluid measurement devices; Edmonton, AB
1998
Acquisition of Nagy Burner Control - industrial burner controls; Edmonton, AB
1999
Acquisition of Alberta Industrial Technologies - drilling fluid monitoring; Edmonton, AB
Prairie Creek Mine in the Nahanni Mining District, NWT, no longer operational and physical assets written off
TD80 guided wave radar liquid level gauge launched to tank truck customers
2001
Acquisition of Sherrex Systems - industrial instrumentation; Edmonton, AB
2002
Name change to Titan Logix Corp. (TPZ delisted) and trading as TLA began (July)
2003
Working interests in petroleum properties in Alberta, Saskatchewan, and BC sold off
2004
Interest in the mine was sold
2011
Opened Kansas, USA branch
2014
Permanent exit from industrial burner control offerings
2016
Closed Lampman, SK branch and sold related level gauging and control technologies
2018
Release of Titan Gateway (providing connection to the internet and cloud technology for Titan's TD100 and other edge sensor technologies)